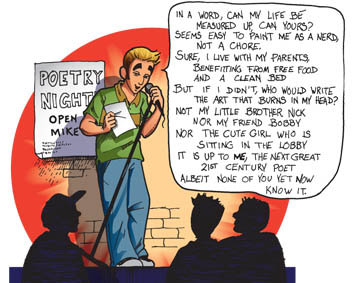 JAKE
Jake is a very optimistic, tragically romantic college student attending a local
community college. He is studying literature and aspires to become
a world famous poet. He is also studying history as a backup plan.
His idealism requires him to live at home with his parents that
he might devote more of his time to writing his poetry. Jake loves
classic literature and the history surrounding these works and ultimately
has little patience for his "uncultured" younger brother.
---